A Ride Out - 12 May 2002
mym
12/05/2002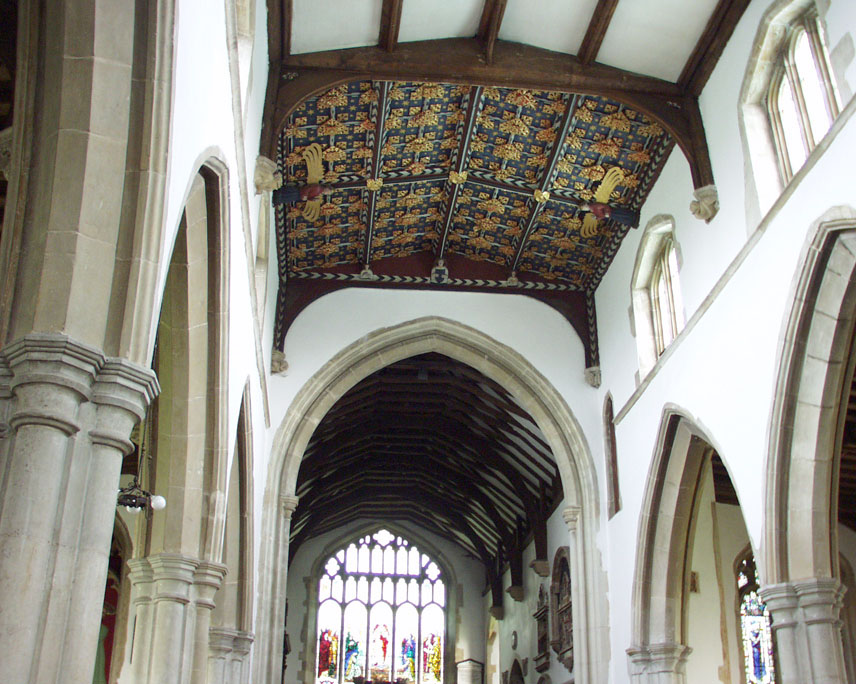 Braughing retains a very splendid Canopy of Honour over the bay nearest the Chancel arch (the Rood and Screen that it was honouring have long gone alas). The carving is very detailed, only the wings of the angels look like replacements to me.
It was repainted in the 20th Century, but the colours are accurate.